Take 47% Off EVERTHING in our Online Catalog!!!
Banquet Chairs - Stackable Banquet Hall Chairs from:
$22.50

*

These Banquet Chairs feature sturdy 16 guage steel frames, seemless back panels, tapered backs for stacking ease and seating comfort, plastic rocker glides and heavy duty vinyl or fabric upholstery.



Stackable Banquet Chairs Brown Basic
from: $22.50*




Stacking Banquet Chairs Beige Teardrop
from: $26.50*




Stacking Banquet Chairs Burgundy Crown
from: $25.00*




Stacking Banquet Chairs Hunter Green Dome from: $25.00*
Church Chairs - Stackable Church Chairs from:
$35.00

*

These Church Chairs feature 16ga steel frame with a 600 pound capacity, 4.25 inch thick waterfall seat and ganging clamps to connect them together.



18.5" Wide with Basket in Blue
from: $39.00*




18.5" Wide with Gold Vein Frame in Green
from: $35.00*




Fully Customizable with Your Church Logo




Vinyl Upholstered 3" Thick Stackable Chairs
from: $35.00*
* for lowest prices, minimum quantity is 40 pieces. Smaller quantities also available, call for best pricing.
Save on Executive Desks by Offices to Go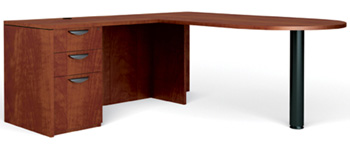 "L"-Shaped Executive desk
"Superior" design details, "superior" quality hardware, and "superior" laminates available in American Mahogany, American Cherry or American Dark Cherry make this product the "superior" choice.
Special Price:
$449.00!!!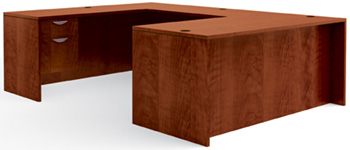 "U"-Shaped Executive desk
Offices to Go "Superior Laminate" desking was designed with your needs in mind to provide years of practical desking solutions. Main desk 66" x 30", also available in 71" x 36", call for price.
Special Price:
$649.00!!!
High Quality Office Furniture at Low Discount Prices
Over 60 Years Experience Serving South Florida

Thousands of Quality Products

The Best Brands in Commercial Office Furniture

24 to 48 Hour Turn Around Available on Custom Desks

The Best Value for Your Furniture Investment!
Whatever your office furniture needs are, give us a call. We will use our experience to make sure you are getting the right products at the best possible price.
Contact Us Today: 954-566-8446
We Proudly Carry... These open in a new window